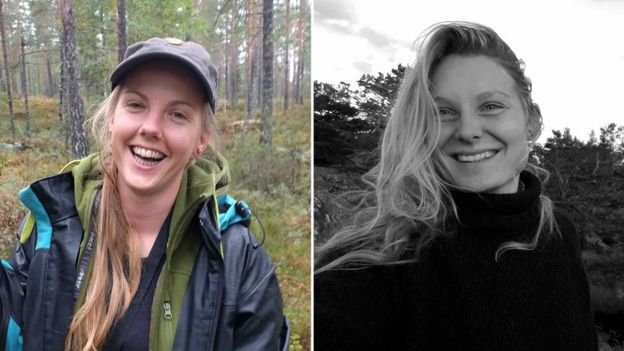 A couple of tourists in Morocco were 'beheaded' during their trip. Although the culprit has not been confirmed as of now, the police has arrested a dual Swiss-Spanish national. The man was also found trying to recruit Moroccans "to carry out terrorist plots".
The victims were Louisa Vesterager Jespersen, 24, from Denmark, and Maren Ueland, 28, from Norway, who had arrived in Morocco on December 9th on a month-long vacation. Both of them had been studying outdoor activities at the University of Southeastern Norway. Their bodies were found in their tent.
A minute of silence was observed in the capital Rabat with Danish and Norwegian diplomats present. There were hundreds of people present at the vigil in the southern village of Imlil, where the women's bodies were found.
No one can understand the reason terrorists or people do such activities. It is beyond rational comprehension. Following such methods, for what cause? Do they just enjoy it? Do they have no remorse? Because of such people, the world has become a place to be trusted even less. People have to be even more cautious at all times, governments spend even more on defence.
Is this the world that will continue on?
---
Reference: Morocco tourist murders