This is one amazing gadget to improve the quality of the picture you take from your phone. Or rather iPhone X.
The Connected X Lens system, advances your iPhone X camera to another level. It has the ability to expand the reach of the camera for both a wider and closer field-of-vision.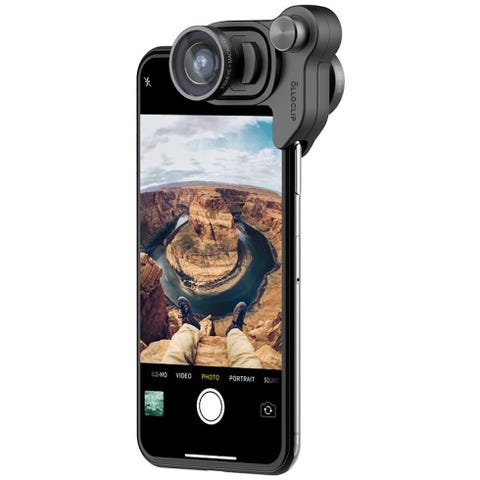 Having a price tag of $99.99, the OlloClip comes with three different lenses, screen protector stand, caps, a mount and cleaning cloth.
It has a few lenses for the iPhone 8's and 7's as well. Be sure to check it out!
Data from This new lens system will be the best thing